Better You Know (Webinar)
June 14, 2018 @ 12:00 pm

-

7:00 pm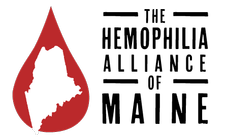 Click HERE to register for this free event.
Three webinar times to choose from: 12:00 PM – 12:45 PM; 4:00 PM – 4:45 PM; 7:00 PM – 7:45 PM
Did You Know?
Women can have VWD, Hemophilia A or B, or a rare factor deficiency such as 1, 2, 6, 7, 11, 13.
Did You Know?
Von Willebrand disease is the most common type of bleeding disorder among women.
Did You Know?
Gynecologists are highly unlikely to consider a bleeding disorder being the cause of menorrhagia.
Did You Know?
Women with bleeding disorders are more likely to undergo unnecessary hysterectomies, due to a lack of proper medical treatment when it comes to an underlying bleeding disorder.
Did You Know?
Given the population of women with undiagnosed bleeding disorders, approximately 60,000 hysterectomies could be avoided each year, if the proper diagnosis had originally been given.
Did You Know?
The risk for postpartum hemorrhage varies depending on the type of factor deficiency and factor level a women has.
A misdiagnosed or undiagnosed woman that has a potential bleeding disorder is at risk for many life altering symptoms. These symptoms include, menorrhagia, random nose bleeds, anemia, bleeding from a small wound that lasts longer than 15 minutes, bruising from not an immediate cause, joint bleeds, muscle bleeds, blood in stool, excessive bleeding from surgery, dysmenorrhea, miscarriages, mittelschmerz, and postpartum hemorrhaging.
In the state of Maine there are approximately 250 total patients that have been diagnosed with Von Willebrand Disease (VWD), when statistics state that there should be an average of 13,000 patients. That number listed doesn't include all of the other types of bleeding disorders that as individuals, especially a woman, can be diagnosed with within the state of Maine. Here at The Hemophilia Alliance of Maine, we are dedicated to supporting Women and Girls with Bleeding Disorders. We are currently working on an outreach project, designed to increase the engagement of Women and Girls with Bleeding Disorders by 20% across the state of Maine. WE HOPE YOU WILL HELP US REACH OUR GOAL!!!
To begin our project, we are hosting a webinar on June 14th at both 12 pm and 4 pm. We hope that you will join us in this webinar that will be aimed at helping you as providers and organizations have a better understanding of how you can help the undiagnosed population of women with bleeding disorders become diagnosed. In that, our goal is to first help you better understand the Maine bleeding disorders community and provide you information about the Better You Know website – https://betteryouknow.org/. The BYK website offers a self-diagnostic test, designed to help both women and men identify a potential bleeding disorder and also provides information in regards to women that already know they are at risk for a bleeding disorder. We hope you will consider joining us.
Please regsister for either the 12 pm, 4 pm, or 7 pm time slot. The webinar will be 45 minutes in length.