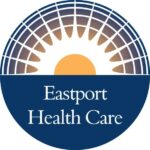 Website Eastport Health Care, Inc Eastport Health Care, Inc
Eastport Health Care, Inc
Chief Operations Officer (COO)
Eastport Health Care aspires to meet a full spectrum of health needs in rural Maine with innovative, affordable treatment. People are the key to success of our health center and we rely on our staff to make our patient-focused vision come to life. If you are interested in joining our team as a Chief Operations Officer, we would love to hear from you!
Position Description:  This position provides leadership, day-to-day management and oversight of the organization's clinical and facilities operations. Assists the Chief Executive Officer (CEO) with implementation of the organization's health care plan, program, and facility expansion. Provide direct oversight of organizational operation, to ensure effective services are provided to the target population and surrounding community. Facilitates collaborations within the organization and in the community.
Minimum Entrance Requirements:
Health Care, Business Administration, or related discipline required;
Certification in Management, or completion of NACHC's Financial and Operational Management Series a plus;
A minimum of five years of progressively responsible administration experience in health care industry, preferably in a rural or underserved area;
Knowledge of organizational management, preferably in a health care and/or not-for-profit environment;
Must be able to communicate effectively verbally and in writing; and
Previous grant writing experience, a plus.
Education
Master's Degree in Business Administration, Health Administration, Public Health or related field recommended (but not required); and
Bachelor's Degree in a health care related field required.
For a complete job description, please visit our website at www.eastporthealth.org. Please submit resumes to Elaine Curtis, HR Manager at ecurtis@eastporthealth.org.