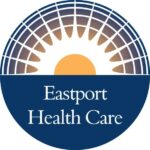 Eastport Health Care, INC.
PO Box H / 30 Boynton St.
Eastport, ME. 04631
(207) 853-6001
Live what you love. Love how you live!
JOB DESCRIPTION
Title: EHC PRIMARY CARE PROVIDER
Position Category:   Contract/Salaried/Exempt
Supervisor: Medical Director
Position Description:  EHC Primary Care Provider is licensed in the State of Maine to provide primary health care services to patients who present for primary care services. EHC Primary Care Providers have an active license to practice: Medical Doctor, Doctor Osteopathy, Physician Assistant, or Nurse Practitioner. EHC Primary Care Provider practices within the scope of their license
All EHC employees are expected to engage and be active participants in quality improvement projects and efforts, risk identification and reporting, attend trainings and meetings as requested and contribute to overall team spirit and cooperation.  Employee contributions in this regard are valued and necessary for the organization's successful care of our patients/clients.
Supervisory Duties: Clinical Supervision over Primary Care Support Staff.  This includes RN's, MA's, Lab Tech's, scribes etc.
Duties/Responsibilities:
1.       Provide evidence based primary health care within EHC Scope of Service (Assess, diagnosis, treatment, evaluate effectiveness of care, and provide preventive health care for EHC Patients of all ages.
2.       Provide primary care services off-site when applicable (ie: home bound patient)
3.       Provide urgent emergency care as necessary.
4.       Maintain accurate electronic medical records.
5.       Maintains compliance with appropriate licensing regulations.
6.       Participates in evaluations of support staff.
7.       Meets regularly with Department Team to coordinate on Patient care.
8.       Represents EHC in meetings, as requested.
9.       Attains education, training workshops, to maintain licensure certification and FQHC and clinic accreditation requirements
10.   Other duties as deemed necessary by the Medical Director or CEO.
Minimum Entrance Requirements:
Graduate degree in discipline from an accredited institution.
Active State Licensure.
Ability to maintain harmonious relationships with staff, patients and professionals.
Ability to meet the physical, mental and visual standards of the job.

Essential Functions:
COMPREHENSION:  Understands complex problems and collaborates to explore alternative solutions.
ORGANIZATION: Organize and prioritize individual work schedule to manage multiple task and/or projects
DECISION MAKING: Makes decisions that have significant impact on the department's credibility, operations, and/or services.
COMMUNICATION: Communicates and explains a variety of informationverbally, in writing, and electronically. Communicate in-depth information for the purpose of interpreting and/or negotiating.
PHYSICAL REQUIREMENTS: keyboard operation.  Ability to lift 25 lbs. Visual acuity for extended periods of monitor operation. Walking/Standing/Bending/Kneeling/Squatting-independently mobile or with assistive devices.  Ability to use interfaced communication devices (electronic medical records, telephone, internet, etc.) speaking, hearing.