Health Center Jobs
This position has been filled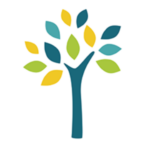 Website York County Community Action Corp./Nasson Health Care
Nasson Health Care
A Division of York County Community Action Corp.
Nasson Health Care is a Federally Qualified Health Center with clinical sites in Springvale and Biddeford, Maine. We serve York County and neighboring communities through provision of fully integrated medical, dental and behavioral health care.
Clinical Nurse Manager
Exempt/Full Time
The Clinical Nurse Manager works collaboratively with a team of health professionals to provide comprehensive primary care to patients while utilizing the Patient-Centered Medical Home model of care delivery.  This position oversees the work of clinical support and care management staff, assists with clinical policy and protocol development and coordinates quality improvement efforts. The Clinical Nurse Manager:
·         Coordinates the daily activities of the clinical support staff whose duties include preparation for patient visits, patient rooming, telephone triage, referrals, prior authorizations emergency preparedness and medical supply inventory management.
·         Conducts daily pre-visit planning sessions with clinical, behavioral health and care management staff to coordinate schedules and assure that scheduled patients' clinical needs are identified and addressed to the greatest extent possible.
·         Works collaboratively with the medical assistant and provider teams to effectively triage patients based on the information gathered through review of the electronic medical record and problem focused discussions with the patients.
Applicants must have a Bachelor's degree in nursing from an accredited school in the United States as well as a Maine Registered Nurse license. Qualifications include:
·         Minimum of three years' experience in a primary care medical practice.
·         Demonstrated respect for cultural diversity in serving patients and families and in collaborating with other members of the practice team.
·         Willingness to work some non-traditional hours.
·         Ability to travel between Nasson' clinical sites.
·         Working knowledge of the core concepts of:
a)       Evidence-based practice
b)      Social and behavioral determinants of health
c)       Population-based care
d)      Integration of medical, behavioral health and dental care
e)       Meaningful use of health information technology
·         Must not have an active record with the System for Award Management.
Benefits:
Health, dental, vision and basic life insurance; HRA; Income protection; FSA; 403(b); PTO; Paid holidays; Employee Assistance Program
How to apply:
Visit our Career Center at: https://workforcenow.adp.com/mascsr/default/mdf/recruitment/recruitment.html?cid=1c4bd615-3829-460d-b922-a0167bb29d8c&ccId=19000101_000001&lang=en_US to complete an application.
Application packets may be reviewed upon receipt.
Please email questions to: apply@yccac.org
EOE