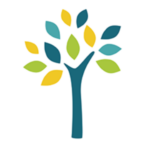 Website York County Community Action Corp./Nasson Health Care
Nasson Health Care
A Division of York County Community Action Corp.
Nasson Health Care is a Federally Qualified Health Center with clinical sites in Springvale and Biddeford, Maine. We serve York County and neighboring communities through provision of fully integrated medical, dental and behavioral health care.
Dental Hygienist
Full Time or Part Time
Nasson Health Care is seeking a qualified dental hygienist to work collaboratively with a team of health professionals to provide comprehensive primary care dental services while utilizing the Patient-Centered Medical Home model of care delivery. The dental hygienist is responsible for direct provision of oral hygiene and preventive services according to state regulation and dental practice protocols.
The dental hygienist maintains a comprehensive knowledge of oral hygiene care in an outpatient setting including the principles and practices of modern oral hygiene and periodontal patient care. In addition the dental hygienist is cognizant of public health, social and economic factors which impact on the patient's overall health as well as more specifically the oral health of patients. The dental hygienist sees patients in both a standard dental practice setting as well as in several nearby schools using portable equipment.
Graduation from an accredited school of dental hygiene. Radiographic certification in Maine. Eligibility for or current unrestricted license to practice Oral Hygiene in the State of Maine.
Springvale is an iconic New England village located in western York County, Maine, less than an hour's drive from Portland, Maine and Portsmouth, New Hampshire.
Benefits:
Health, dental, vision and basic life insurance; HRA; Income protection; FSA; 403(b); PTO; Paid holidays; Employee Assistance Program, $100.00 annual scrub allowance
How to apply:
Visit our Career Center at: https://workforcenow.adp.com/mascsr/default/mdf/recruitment/recruitment.html?cid=1c4bd615-3829-460d-b922-a0167bb29d8c&ccId=19000101_000001&lang=en_US to complete an application.
Please email questions to: apply@yccac.org
EOE