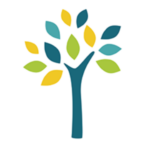 Website York County Community Action Corp./Nasson Health Care
Social Drivers of Health Community Health Worker
52 weeks/year; 40 hours/week
The SDOH Community Health Worker supports YCCAC's vision to address social service needs of individuals to achieve improved overall health and well-being. The SDOH Community Health Worker works with individuals referred by Nasson Health Care providers to address social needs and meet people out in the community to connect them to services. The project will have a particularly large focus on helping those with opioid use disorder.  The Health Worker will work with clients to develop goals and an action plan, help clients access needed resources (internal and external), motivate patients to meet their goals, and support patients as they navigate various social service systems. The Community Health Worker will also provide appropriate documentation.
Responsibilities:
Provide client-centered services to clients referred from Nasson to address an SDOH diagnosis, such as unstable housing, food insecurity or lack of transportation.
Support client in accessing needed social supports (internal YCCAC and external) and addressing barriers.  This can include contacting providers on behalf of a client, advocating for the client, gathering documents, completing applications and other forms of support.
Build connections in the community and meet with potential patients to help them identify resources to improve health.
Employ established techniques to meet people where they are, create safety, and explore behavior change.
The qualified applicant must possess the following:
Bachelor's Degree in a medical, social services or human services field required.
Has or is able to develop the complex care core competencies identified by the Campden Coalition of Healthcare Providers and the National Center for Complex Health & Social Needs in the domains of Human Complexity and Context; Personal and Professional Commitment to Ethics; Person-Centered, Relationship-Powered Care; Integrated Team Collaboration; Diverse Information Management; and Systems Complexity and Content.
The ability to:
*  Link YCCAC and its resources with community organizations and to initiate partnerships;
*  Communicate effectively to a wide range of individuals;
*  Exercise sound judgment and efficient decisions;
*  Work remotely using text, email and phone;
*  Manage and coordinate a project, including excellent organizational skills.
Must be able to pass a background check.
Benefits:
Health, dental, vision and basic life insurance; HRA; Income protection; FSA; 403(b); PTO; Paid holidays; Employee Assistance Program
Pay range is $20-$24 hourly; Commensurate with experience.
How to apply:
·        Visit our Career Center at: https://workforcenow.adp.com/mascsr/default/mdf/recruitment/recruitment.html?cid=1c4bd615-3829-460d-b922-a0167bb29d8c&ccId=19000101_000001&lang=en_US
·        Applications and resumes may be reviewed upon receipt.
·        Please email questions to: apply@yccac.org
EOE