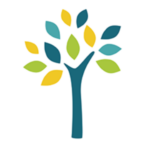 Website York County Community Action Corp./Nasson Health Care
Nasson Health Care
A Division of York County Community Action Corp.
Nasson Health Care is a Federally Qualified Health Center with clinical sites in Springvale and Biddeford, Maine. We serve York County and neighboring communities through provision of fully integrated medical, dental and behavioral health care.
Dentist
Full or Part-Time
Nasson Health Care is seeking a qualified Dentist to work collaboratively with a team of health and administrative professionals to provide dental services to patients while utilizing the Patient-Centered Medical Home model of care delivery. The Dentist:
·         Provides direct clinical services in accordance with the highest standards of dentistry practice; engages in screening, assessment, diagnosis, treatment, and self-care planning for individuals referred for dental services.
·         Collaborates with members of the practice team to manage the care of patients with high-risk and complex conditions; engages population health strategies to identify and address health needs among various segments of the patient population.
Applicants must have a DMD or DDS degree from an accredited school in the U.S., an unrestricted Maine license to practice dentistry, as well as a U.S. Drug Enforcement Agency license.  Qualifications include:
·         Experience in a clinical practice or primary care medical practice preferred.
·         Demonstrated respect for cultural diversity in serving patients and families.
·         The ability to apply critical thinking skills in performing patient assessment and care.
·         Working knowledge of the core concepts of evidence-based practice, social and behavioral determinants of health, population-based care, integration of medical, behavioral health and dental care, and Meaningful Use of health information technology.
Nasson Health Care is an eligible site for the National Health Service Corps. Student Loan Repayment Program.
Nasson Health Care complies fully with all applicable federal and state laws and regulations concerning employee immunizations, including those pertaining to mandatory COVID-19 vaccination and U.S. DHHS rules requiring employees to be fully vaccinated if working in a designated State of Maine Healthcare Facility.
How to apply:
Visit our Career Center at: https://workforcenow.adp.com/mascsr/default/mdf/recruitment/recruitment.html?cid=1c4bd615-3829-460d-b922-a0167bb29d8c&ccId=19000101_000001&lang=en_US to complete an application.
Please email questions to: apply@yccac.org
Application packets may be reviewed upon receipt.
EOE