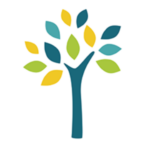 Website York County Community Action Corporation
Nasson Health Care
A Division of York County Community Action Corp.
Nasson Health Care is a Federally Qualified Health Center with clinical sites in Springvale and Biddeford, Maine. We serve York County and neighboring communities through provision of fully integrated medical, dental and behavioral health care.
Dental Assistant (In Training)
52 weeks/year; 40 hours/week
The Dental Assistant works collaboratively with a team of health professionals to provide comprehensive primary care dental services while utilizing the Patient-Centered Medical Home model of care delivery. Will serve as chair-side assistant to dentist and dental hygienist in the direct provision of care according to state regulation and dental practice protocols.
Qualifications:
It's preferred that the successful applicant have a minimum of three years' experience in a dental practice with completion of accredited course in dental assisting; a valid Maine radiographic certification; certified dental assistant standing.
We will consider hiring an ambitious candidate that will complete on the job training as well as provide financial support to obtain a Maine radiographic certification. The successful applicant will need to complete the Maine radiographic certification within six months of hire.
Nasson Health Care complies fully with all applicable federal and state laws and regulations concerning employee immunizations, including those pertaining to mandatory COVID-19 vaccination and U.S. DHHS rules requiring employees to be fully vaccinated if working in a designated State of Maine Healthcare Facility.
Benefits:
Health, dental, vision and basic life insurance; HRA; Income protection; FSA; 403(b) with employer match up to 6%; PTO; Paid holidays; Employee Assistance Program; $100.00 annual scrub allowance; Certification renewal reimbursement
How to Apply:
Visit our Career Center at: https://workforcenow.adp.com/mascsr/default/mdf/recruitment/recruitment.html?cid=1c4bd615-3829-460d-b922-a0167bb29d8c&ccId=19000101_000001&lang=en_US
Please email questions to: apply@yccac.org
EOE