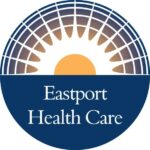 Website Eastport Health Care, Inc Eastport Health Care, Inc
Love where you work!
Eastport Health Care, INC. PO Box H / 30 Boynton St.
Eastport, ME. 04631
(207) 853-6001
Live what you love. Love how you live!
JOB DESCRIPTION
Title: Behavioral Health Therapist
Position Category: Salaried/ Exempt
Supervisor: Behavioral Health Department Director and Psychiatric Nurse Practitioner
Position Description: The Behavioral Health Counselor provides psychotherapy and counseling services to individuals seeking mental health or substance abuse services with an emphasis on promoting optimum mental and emotional health within an integrated treatment team.
All EHC employees are expected to engage and be active participants in quality improvement projects and effort risk identification and reporting, attend trainings and meetings as requested and contribute to overall team spirit and cooperation. Employee contributions in this regard are valued and necessary for the organization's successful care of our patients/clients.
Duties/Responsibilities:
l. Conduct comprehensive psychosocial assessments of individuals referred for mental health, dual diagnoses and substance abuse services.
2.             Work as part of a multi-disciplinary integrated treatment team to utilize best practice principles, methods and procedures for diagnosis, treatment planning and delivery of mental health and/or substance abuse services.
3.             Provide ongoing behavioral health therapy services individual (adult, child and adolescent per license), couples, family and group counseling; as well as brief consultations for clients referred for mental health services.
4.             Provide ancillary treatment referrals as requested and /or indicated.
5.             Participate in clinical and staff meetings as scheduled; Participate in clinical case presentations for peer consultation with colleagues on Best Practice Standards of Care
6.              Participate in Eastport Health Care administrative meetings as directed.
7.             Maintains compliance with State and Federal laws and licensing requirements/regulations commensurate with position/license and practices within best practice standards of care.
8.              Adhere to Eastport Health Care Policies and Procedures
9.              Adhere to all applicable Federal and State regulations.
10.        Performs other clinical duties, special projects as directed.
11.        Perform all duties within the scope of individual licensure requirements.
Addendum:
Responsibilities of the Psychiatric Mental Health Clinical Nurse Specialist:
Provides integrated medication management and psychotherapy services under the supervision of a psychiatric Nurse Practitioner and/or psychiatrist.
Minimum Entrance Requirements:
1.    Master's degree in Social Work, Psychology or Advanced Clinical Counseling.
2.    Active and valid license to practice within the State of Maine: LCSW; LCPC or APRN
3.    Two years' clinical experience providing mental health and substance abuse treatment within an integrated practice setting.
4.    Ability to work as part of an integrated multi-disciplinary treatment team.
5.    Excellent written and oral interpersonal communications skills.
6.    Experience in utilizing Electronic Health Records for clinical documentation.
Essential Functions:
COMPREHENSION: Understands Complex problems and collaborates to explore alternative solutions.
ORGANIZATION: Organize and prioritize individual work schedule to manage multiple tasks and/or projects.
DECISION MAKING: Makes decisions that have a significant impact on the clinics credibility, operations and/or service.
COMMUNICATION: Communicates in-depth information for the purpose of interpreting, and/or negotiating.
PHYSICAL REQUIREMENTS: keyboard operation and sitting for extended periods of time. Ability to occasionally lift up to 25 lbs. Visual acuity for extended periods of monitor operation. Speaking and hearing. Use of interfaced communication devices.